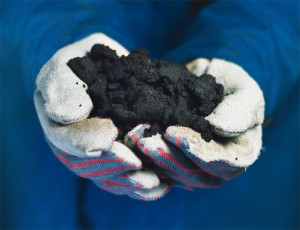 As Canadians flock to the polls later this month, quietly supplying 22% of America's oil and 13% of its natural gas, its neighbours to the south have barely noticed. Cross-border oil flows are inevitable – given that America controls of a mere 2% of the world's reserves and consumes almost 25% of supply – and securing its long-term petroleum assumes the full participation of Alberta's carbon-rich tar sands and the off-shore bounty at Hibernia. Even Governor Palin's Wildlife Reserve is virtually useless without passage by pipe across Canada's Western provinces. Given the importance of "Securing America's Energy Future" during a twin election year, it's surprising that talk hasn't returned to NAFTA, cleaner energy, or agricultural subsidies. Then again, maybe it isn't…
Canada's role missed in U.S. energy debate: Yergin
By Jeffrey Jones
BANFF, Alberta (Reuters) – The way Daniel Yergin sees it, the high-stakes debate over energy security in the U.S. presidential campaign has ignored one of the most critical parts of the United States' oil supply equation: Canada.
The United States' neighbor to the north has quietly become its largest foreign oil and gas supplier, and that has actually improved energy security in the United States, said Yergin, energy and geopolitical analyst, Pulitzer Prize-winning author and chairman of Cambridge Energy Research Associates.
Meanwhile, Canada's oil industry is struggling at home to keep boosting production of the country's vast oil sands while facing major new environmental and cost hurdles, Yergin said.
"People debate oil imports, but what they don't know is 22 percent of oil imports come from Canada, that 13 percent of our natural gas comes from Canada. Imports of energy from Canada need to be seen in the larger context of the trade and investment network that ties the two countries together," he said in an interview in the mountain resort of Banff, Alberta.
"This shows interdependence at work."
Democratic presidential hopeful Sen. Barack Obama and Republican candidate Sen. John McCain often preach the need to break the U.S. dependence on foreign oil, evoking images of governments hostile to the United States, like those in Iran and Venezuela, profiting from American economic woes.
But with oil, gas and coal likely to remain the biggest energy sources for at least another two decades, the United States will require foreign supply, said Yergin, best known for his book on oil-industry history: "The Prize: the Epic Quest for Oil, Money and Power."
"Energy independence is a very powerful symbol because it seems to carry the U.S. back to where it was in the 1960s, but the reality is energy is part of a larger network of trade and investment, and it seems to me that the real question that needs to be addressed is energy security," he said.
ENERGY BORDER BLURRED
Canada's oil sands represent the largest deposits of crude outside the Middle East. With more than $100 billion worth of projects planned and under way, the country is one of just a handful in the Americas expected to boost output in a big way.
In recent years, the border between the United States and Canada has become increasingly blurred in energy, with U.S. companies, like Exxon Mobil Corp (XOM.N: Quote, Profile, Research, Stock Buzz) and Devon Energy Corp (DVN.N: Quote, Profile, Research, Stock Buzz), investing billions of dollars in Alberta oil sands projects, and Canadian companies, such as EnCana Corp (ECA.TO: Quote, Profile, Research, Stock Buzz) and Husky Energy Inc (HSE.TO: Quote, Profile, Research, Stock Buzz), buying into U.S. refineries.
Pipeline capacity keeps expanding, pushing Canadian crude now as far south as the U.S. Gulf Coast, where supplies of Venezuelan and Mexican crude have waned.
Far from being worrisome in the United States, the meshing of energy economies is largely unknown by the general public, and has scarcely entered the election campaign, Yergin said.
The timeline of "The Prize" ends during the Persian Gulf War in 1991. Yergin has updated the sweeping history in an edition to be published in December that includes the rise of Canada as a major supplier as part of a "fact-based roadmap" explaining the current U.S. energy situation, he said.
"It's to say we need a more realistic appraisal of the U.S. relationship to the world energy markets, and, in fact, what is the key role of Canada," he said.
A big part of Canada's rise has been due to the development of technology that has made the oil sands a realistic commercial prospect after decades of experiment, he said.
But the industry now faces a combination of massive cost pressures, due to tight labor supplies and rising materials costs, as well as a full-court press by environmental groups seeking to hammer home the impacts on air, water, land and communities strained by the investment boom.
Warnings of Canada's "dirty oil" have been heard in Washington, forcing the Alberta government and the energy sector to mount their own public relations campaigns.
"This is an important question because it's an environmental question, it's also an energy security question and it could be a fundamental question in Canada-U.S. relations," he said. "It needs to be handled properly or it could have a very disruptive impact on one of the United States' most critical relationships."
(Editing by Gary Hill)