Social entrepreneurship is at the heart of Capitalism 2.0, and the country's leading minds are finally demanding a full system upgrade…
Thoroughly Modern Do-Gooders
By DAVID BROOKS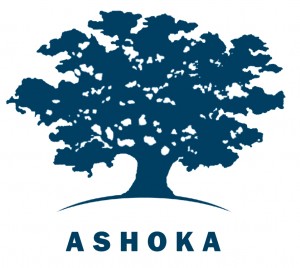 Fashions in goodness change, just like fashions in anything else, and these days some of the very noblest people have assumed the manners of the business world — even though they don't aim for profit. They call themselves social entrepreneurs, and you can find them in the neediest places on earth.
The people who fit into this category tend to have plenty of résumé bling. Bill Drayton, the godfather of this movement, went to Harvard, Yale, Oxford and McKinsey before founding Ashoka, a global change network. Those who follow him typically went to some fancy school and then did a stint with Teach for America or AmeriCorps before graduate school. Then, they worked for a software firm before deciding to use what they'd learned in business to help the less fortunate.
Now they work 80 hours a week, fighting bureaucracies and funding restrictions in order to build, say, mentoring programs for single moms. Earlier generations of benefactors thought that social service should be like sainthood or socialism. But this one thinks it should be like venture capital.
These thoroughly modern do-gooders dress like venture capitalists. They talk like them. They even think like them. That means that aside from the occasional passion for heirloom vegetables, they are not particularly crunchy. They don't wear ponytails, tattoos or Birkenstocks. They don't devote any energy to countercultural personal style, unless you consider excessive niceness a subversive fashion statement.
Next to them, Barack Obama looks like Abbie Hoffman.
It also means that they are not that interested in working for big, sluggish bureaucracies. They are not hostile to the alphabet-soup agencies that grew out of the New Deal and the Great Society; they just aren't inspired by them.
J.B. Schramm created a fantastic organization called College Summit that provides students with practical guidance through the college admissions process. Gerald Chertavian, a former software entrepreneur, created Year Up, which helps low-income students get apprenticeships in corporations and packages its fund-raising literature in the form of an I.P.O. prospectus.
The venture-capital ethos means instead that these social entrepreneurs are almost willfully blind to ideological issues. They will tell you, even before you have a chance to ask, that they are data-driven and accountability-oriented. They're always showing you multivariate regressions or explaining why some promising idea "didn't pencil out." The highest status symbol in their circle is a Rand study showing that their program yields statistically significant results.
Bill Gates, who fits neatly into this world, came to dinner with journalists in Washington last week. He looked utterly bored as the conversation drifted to presidential campaign gossip. But when asked about which programs produce higher reading scores, the guy lit up and became a fountain of facts and findings.
The older do-gooders had a certain policy model: government identifies a problem. Really smart people design a program. A cabinet department in a big building administers it.
But the new do-gooders have absorbed the disappointments of the past decades. They have a much more decentralized worldview. They don't believe government on its own can be innovative. A thousand different private groups have to try new things. Then we measure to see what works.
Their problem now is scalability. How do the social entrepreneurs replicate successful programs so that they can be big enough to make a national difference?
America Forward, a consortium of these entrepreneurs, wants government to do domestic policy in a new way. It wants Washington to expand national service (to produce more social entrepreneurs) and to create a network of semipublic social investment funds. These funds would be administered locally to invest in community-run programs that produce proven results. The government would not operate these social welfare programs, but it would, in essence, create a network of semipublic Gates Foundations that would pick winners based on stiff competition.
There's obviously a danger in getting government involved with these entrepreneurs. Government agencies are natural interferers, averse to remorseless competition and quick policy shifts. Nonetheless, these funds are worth a try.
The funds would head us toward this new policy model, in which government sets certain accountability standards but gives networks of local organizations the freedom to choose how to meet them. President Bush's faith-based initiative was a step in this direction, but this would be broader.
Furthermore, we might as well take advantage of this explosion of social entrepreneurship. These are some of the smartest and most creative people in the country. Even if we don't know how to reduce poverty, it's probably worth investing in these people and letting them figure it out.
They won't stop bugging us until we do.