Project: Mondovino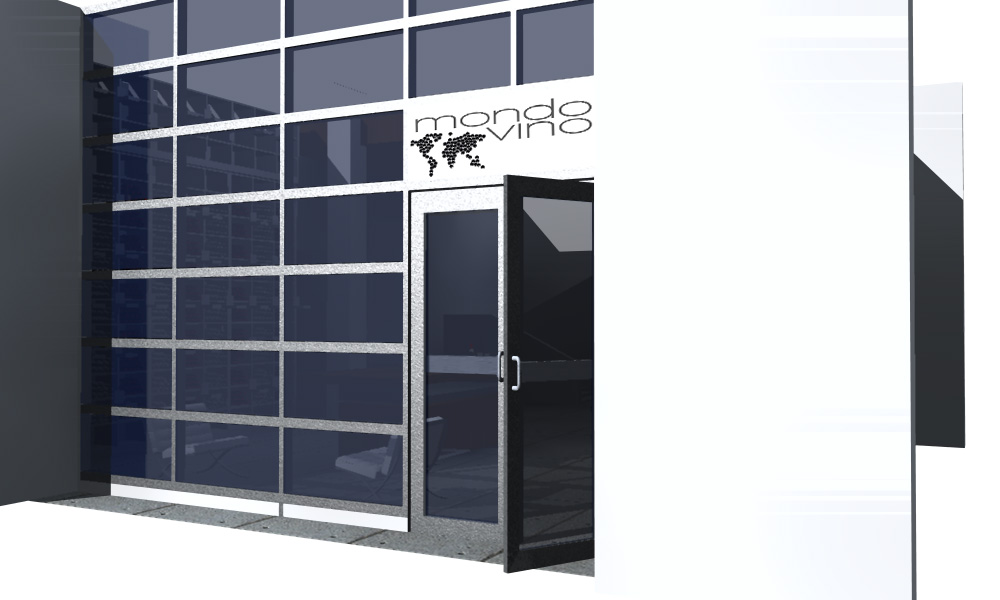 Location: South Boston, MA
Client: Private
Concept: World of Wines
Comments:Â  This boutique tasting venue offers wines from around the world for the curious novice or the sophisticated connoisseur. The concept is to draw in young-to-middle-aged professionals with an interest in discovering great new wines.
Download Portfolio: Click here to download a full profile of the project
Additional Images: (click to enlarge)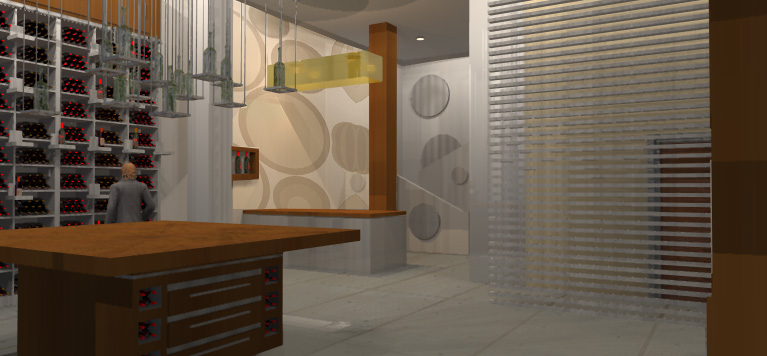 As you walk into the space you are greeted by the tasting counter which has an attractive chandelier made from recycled wine bottles above it. Â On the left side of the room is the wall of wines which holds and displays the majority of the wines available at the wine boutique.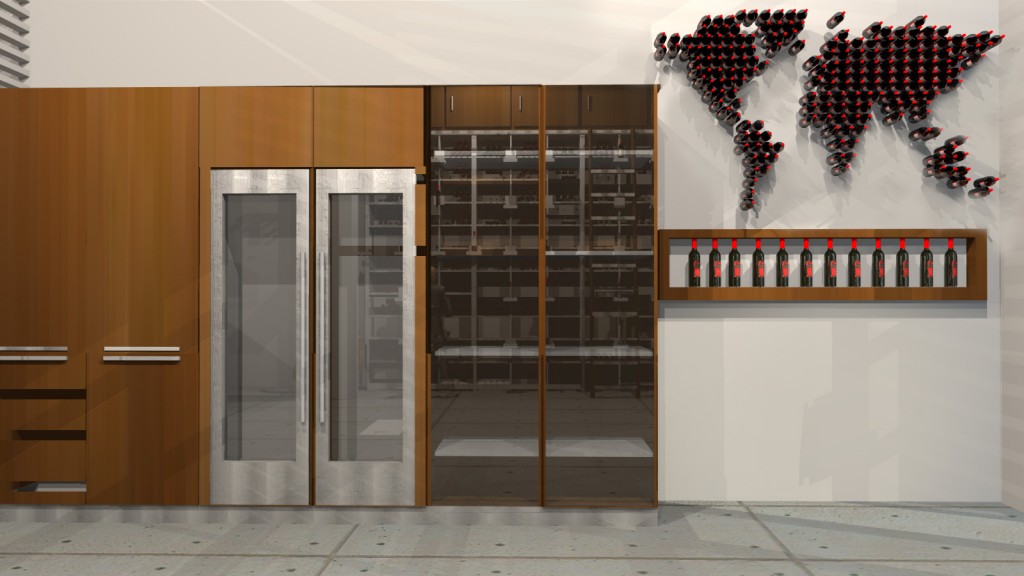 On the opposite wall is this customized display case, Â storage, and coolers for the white and sweet wines.
This is the view coming down from the stairs looking at the main entrance. The client wanted a sink in the space and to avoid the awkward look I incorporated it with a barrel.