Project: New York Loft
Location: New York
Client: Benjamin Thompson
Concept: Classic+Modern
Comments:  This space pays tribute to Benjamin Thompson's life-long  passion for blending classical styling  with modern and post-modern influences
Download Portfolio: Click here to download a full profile of the project
Additional Images: (click to enlarge)
The main entrance of the loft provides a great view of the overall space and the material palate that characterized Benjamin Thompson's work. The loft's open concept reveals the dinning, kitchen, and living room area. A curved display platform showcases Thompson's custom furniture.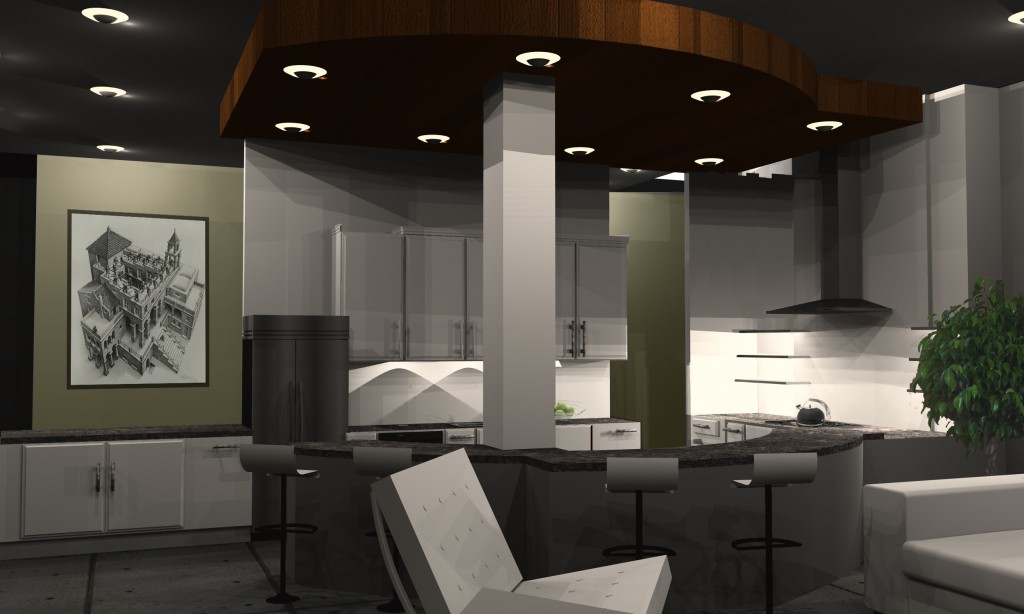 The heart of this loft is the kitchen, featuring a curved and lowered ceiling to frame the most social area of the apartment. With ample modern storage, appliances, and granite counter tops, the kitchen is nestled within the living room providing interactivity with guests and panoramic views of the city.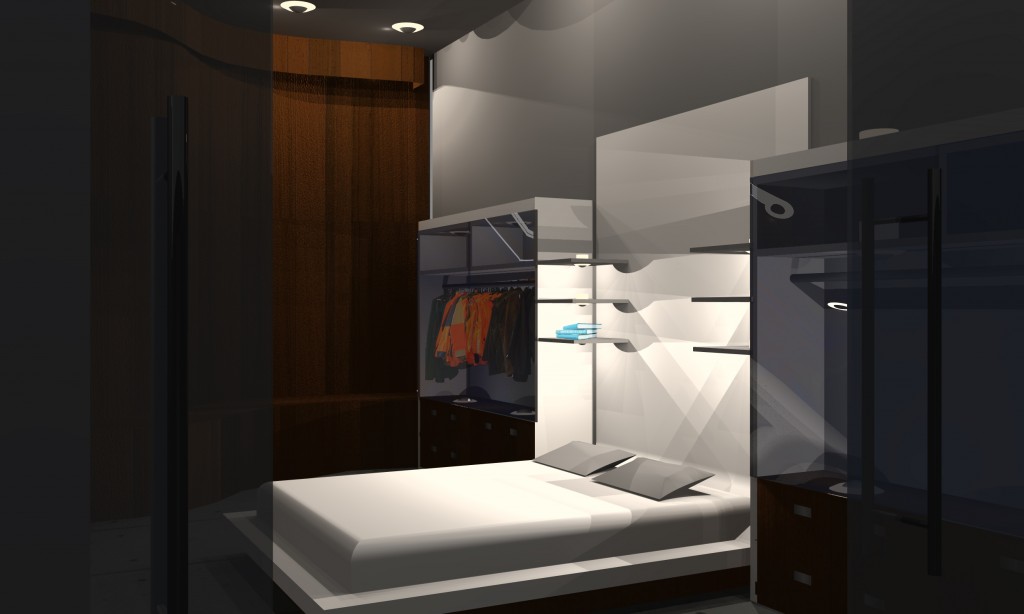 The master bedroom and the main living area are separated by a curved timber wall that hosts an art gallery in the living room and provides great storage within the bedroom. Â The master bedroom opens up to a balcony that overlooks the city. The room itself is minimalistic and also features the master bathroom.