Project: Student Center
Location:Â Brookline, MA
Client: The New England Institute of Art
Concept: Creative Crossroads
Comments:Â  This space was designed to be welcoming to students from across the University and inspire interaction before, between, and after classes. Facilities exist for collaboration, personal study, social gatherings, casual dining, and lab work.
Download Portfolio: Click here to download a full profile of the project
Additional Images: (click to enlarge)
The second floor mezzanine is open to the entrance below, creating visual connectivity between levels and reflecting the unity of the entire space. Gallery installations reflect student work from across the University, and compliment each individual space without overwhelming the visual experience. Meeting areas are centrally located and provide convenient access to more specialized academic and commercial areas.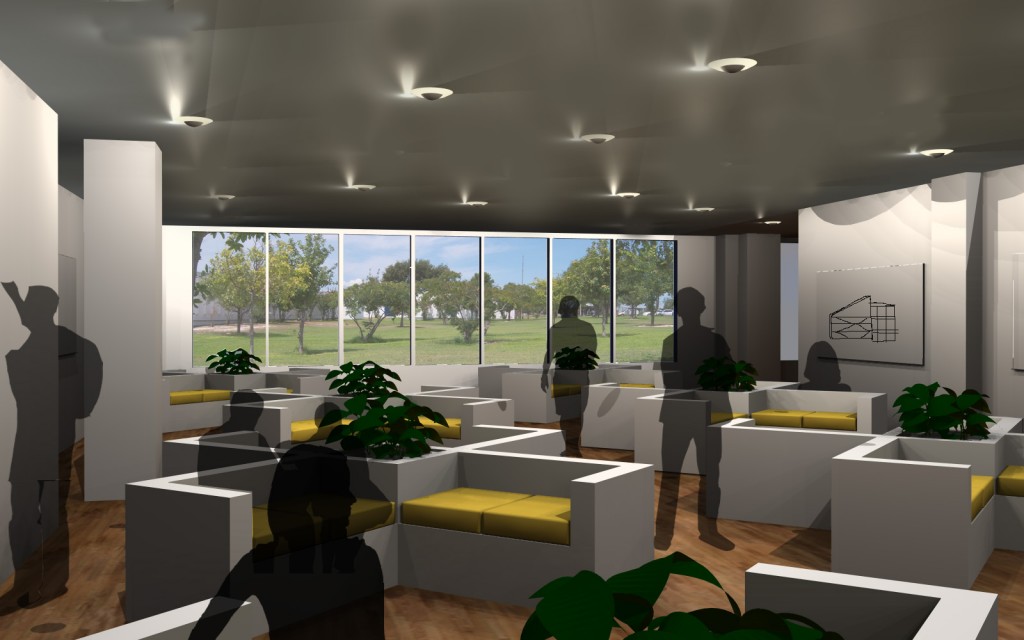 The lounge is a place where students can converge and brainstorm in groups. Space for the greenery was incorporated into the custom-designed bench seating. White boards are conveniently located on walls for students to sketch out their ideas and collaborate.
The computer lab has over 25 computer stations and additional power outlets for laptops at the custom-designed benches. The cage design of the computer lab allows visual access and connectivity to adjacent spaces while providing some privacy for those looking to work in a quieter, more secluded area.
The second floor also features a special events hall and a reading area nestled within an indoor garden, providing plenty of natural light and an opportunity to connect with nature without going outdoors.
Project: Night Museum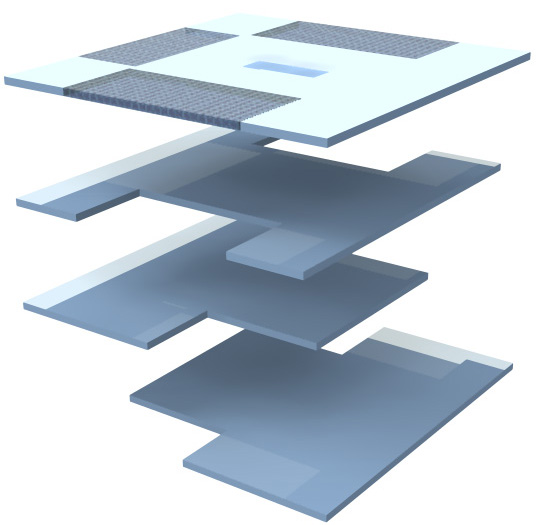 Location:Â Toronto, Canada
Concept: Public Work(s) of Art
Comments: Â This progressive musuem showcases sculptural artifacts as well as paintings and design installations featuring Canada's best creative talent. The building is encased with treated glass to protect the art from the rays of the sun, providing the perfect setting for enjoying the artwork up-close day and night while allowing pedestrians and passers by appreciate the art as a key visual element in the local build environment.
Download Portfolio: Click here to download a full profile of the project
Additional Images: (click to enlarge)
At night the museum itself becomes art, exhibiting its contents for all to see — both intimately and at a distance.
The museum features five offsetting floors with opening both above and below. The museum challenges and rewards the eye both horizontally and vertically.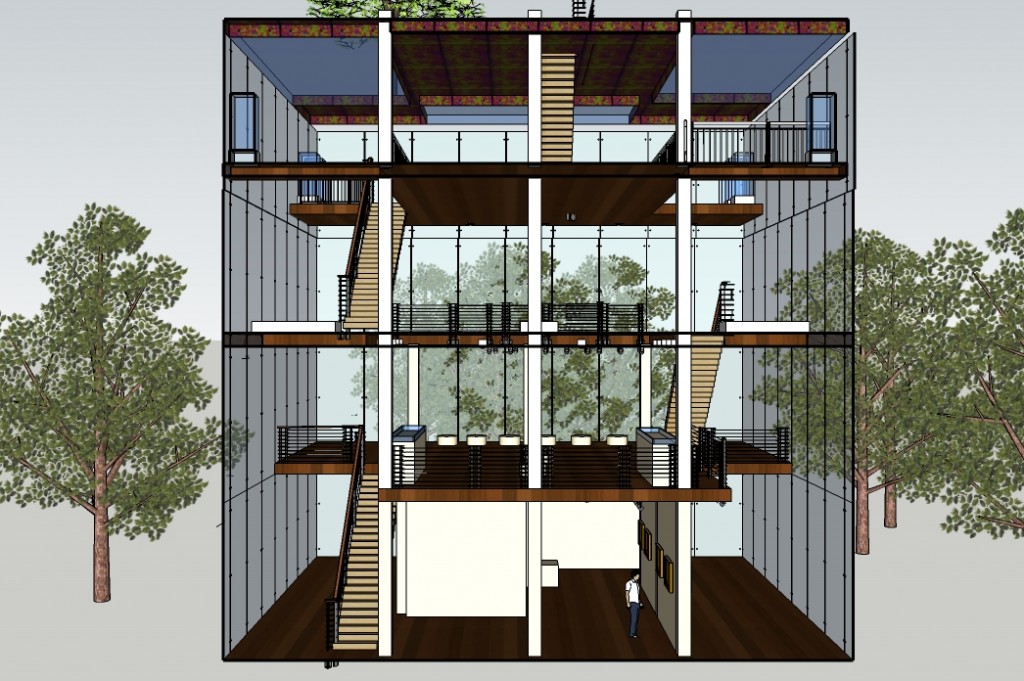 A section of the museum illustrates the strategic location of stairs, both visually appealing and accessible  from every angle.