Project: Container Cottage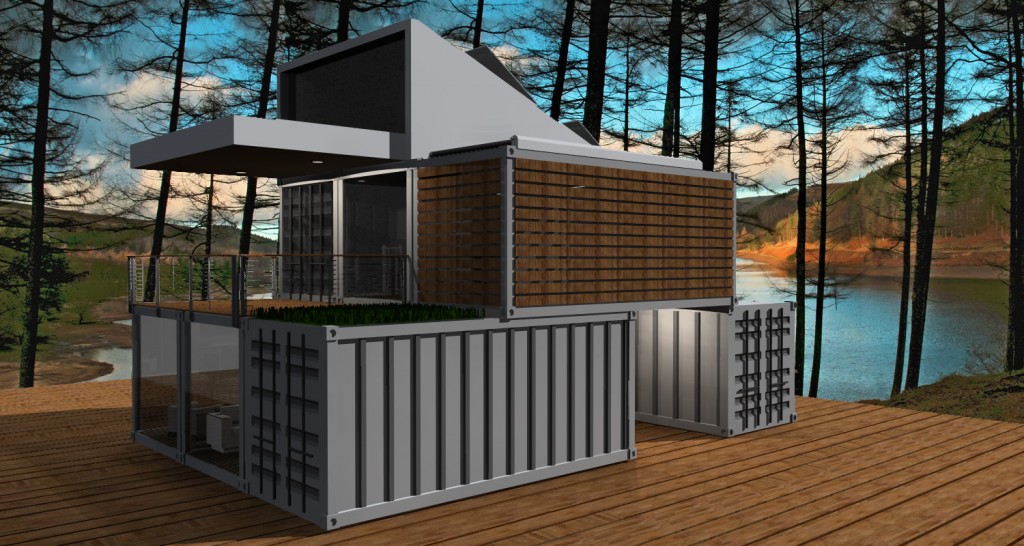 Location: Northern California
Client: DeCiantis family
Concept: Sustainable Design
Comments:Â  This recreational project features sustainable elements that leave a minimal environmental footprint and blend the indoors with the outdoors
Download Portfolio: Click here to download a full profile of the project
Additional Images: (click to enlarge)
Front Elevation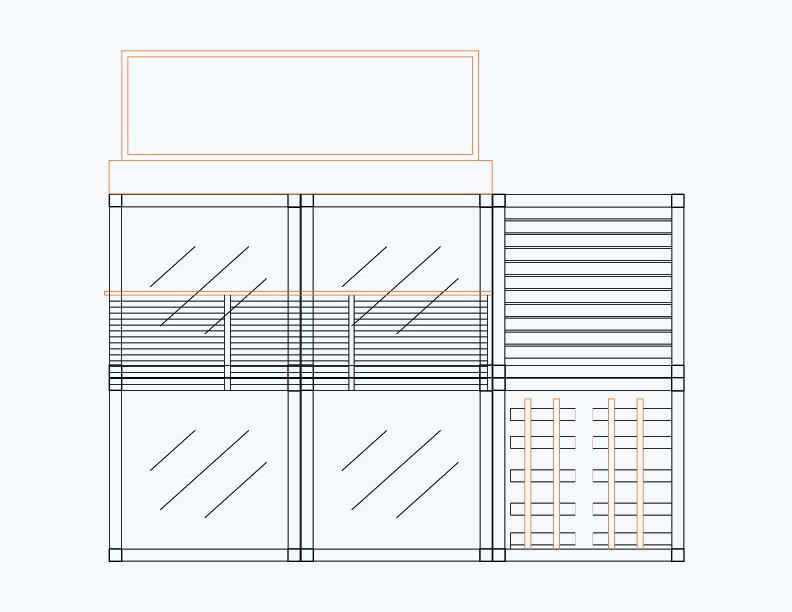 East Elevation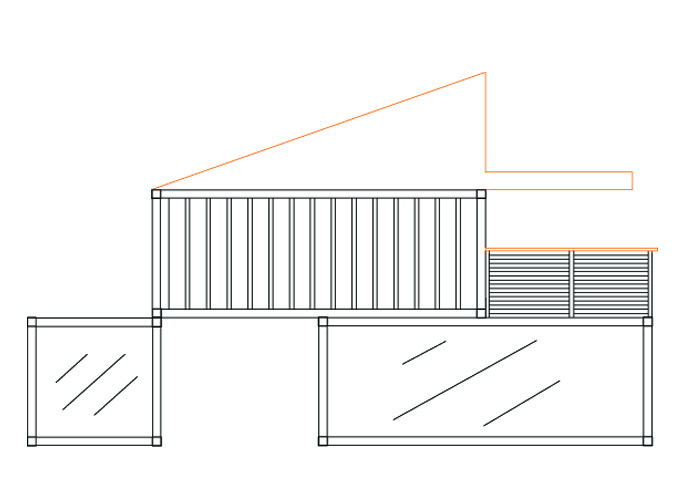 Ground Floor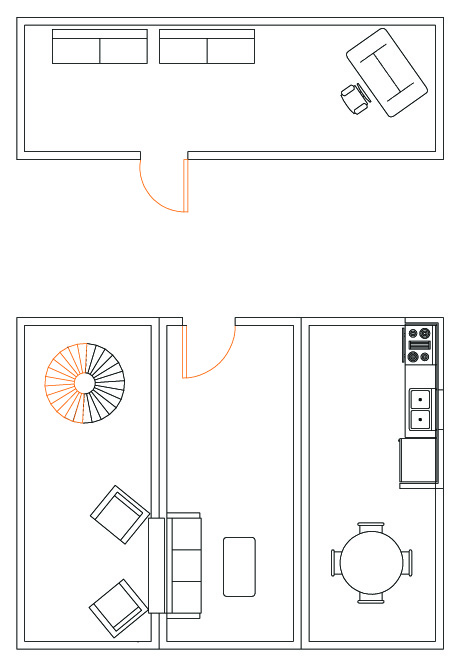 Second Floor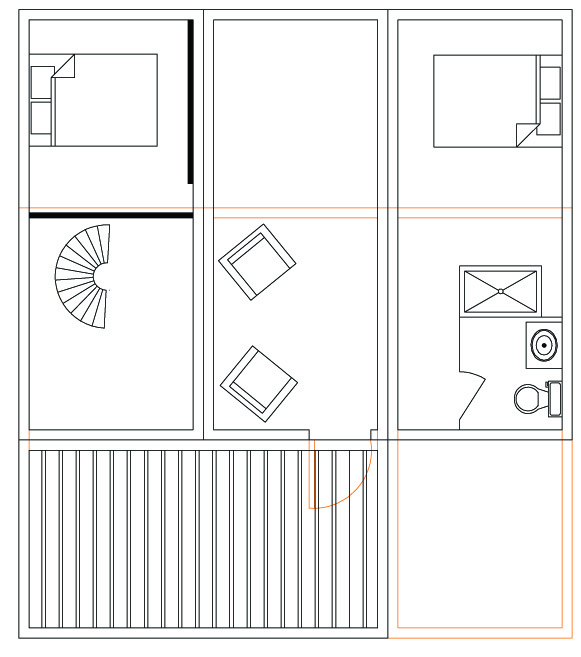 Sustainable Design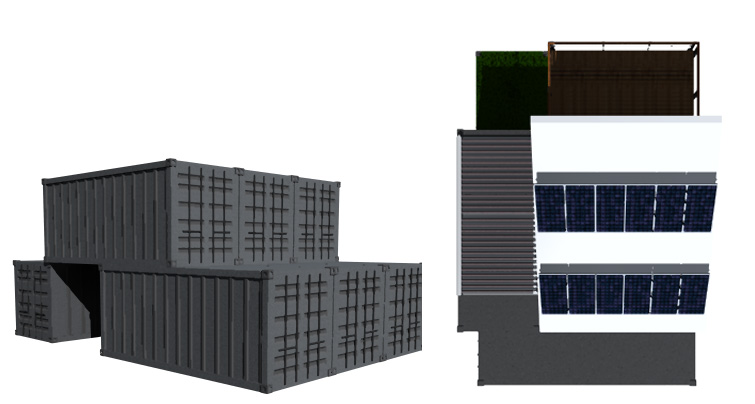 The cottage features 12 solar panels, a green roof, solar thermal collectors for hot water, seven insulated shipping containers for the frame, and reclaimed materials for many of the interior and exterior elements including carpets and wood.
Interior living spaces

Sustainable living doesn't need to be rough and rural. Even the inside of a shipping container can feel like home with the right fit and finish.