Project: Thai Restaurant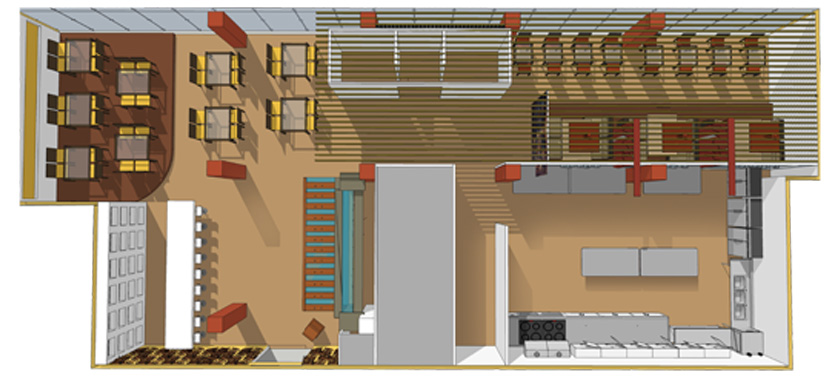 Location: Brookline, MA
Client: Akarat Muang
Concept: Spice
Comments: Â The restaurant attracts those who crave the unique flavors of Thai Cuisine in a casual yet contemporary atmosphere, combining traditional Eastern aesthetics with Western space planning and sustainable design.
Download Portfolio: Click here to download a full profile of the project
Additional Images: (click to enlarge)
As you walk into the space, you are greeted by a waterfall and an inviting bar within the casual dining area. Wood lattice leads couples and those looking for more intimacy toward the private dining area.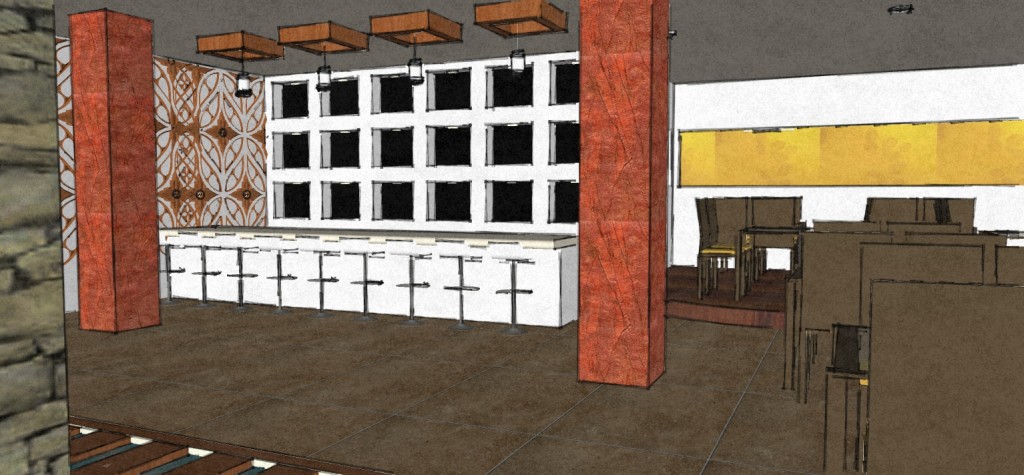 The bar features hand-carved wooden designs and customized lighting fixtures reflecting the traditional Thai aesthetic.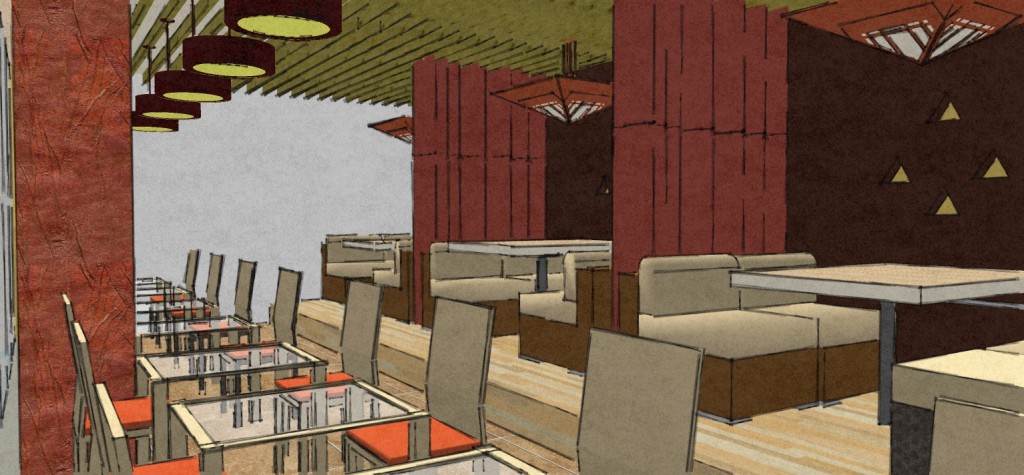 The private dining offers guests an option between intimate booths or a view of the outdoors through a panoramic wall of high-efficiency windows.
The booths are separated by drapes incorporating traditional Thai materials and colors, fixtures were selected to reflect regional tastes and traditions in lighting, and the wood trellis frames the entire space simulating a natural tropical canopy.